Meet Gaurav, a remarkable sales guy who knows how to pick work. He is an invaluable partner of PickMyWork since May '23. Let's discover his fascinating story in the charming backdrop of Dilwalon ki Dilli (Delhi). He had always dreamed of being his own boss and finding a way to earn a steady income without the pressures of a traditional job.
He loved doing sales and was working full time in business development with India's one of the biggest fintech firms. Gaurav was tired of working long hours in a corporate environment, where he felt restricted and lacked the freedom to explore and pick work on his own terms.
One day, his friend suggested a new way to pick work, and Gaurav got introduced to PickMyWork. Intrigued by the idea of being a sales gig worker and having the flexibility to choose his own work, he decided to give it a try. Little did he know that this decision would change his life forever.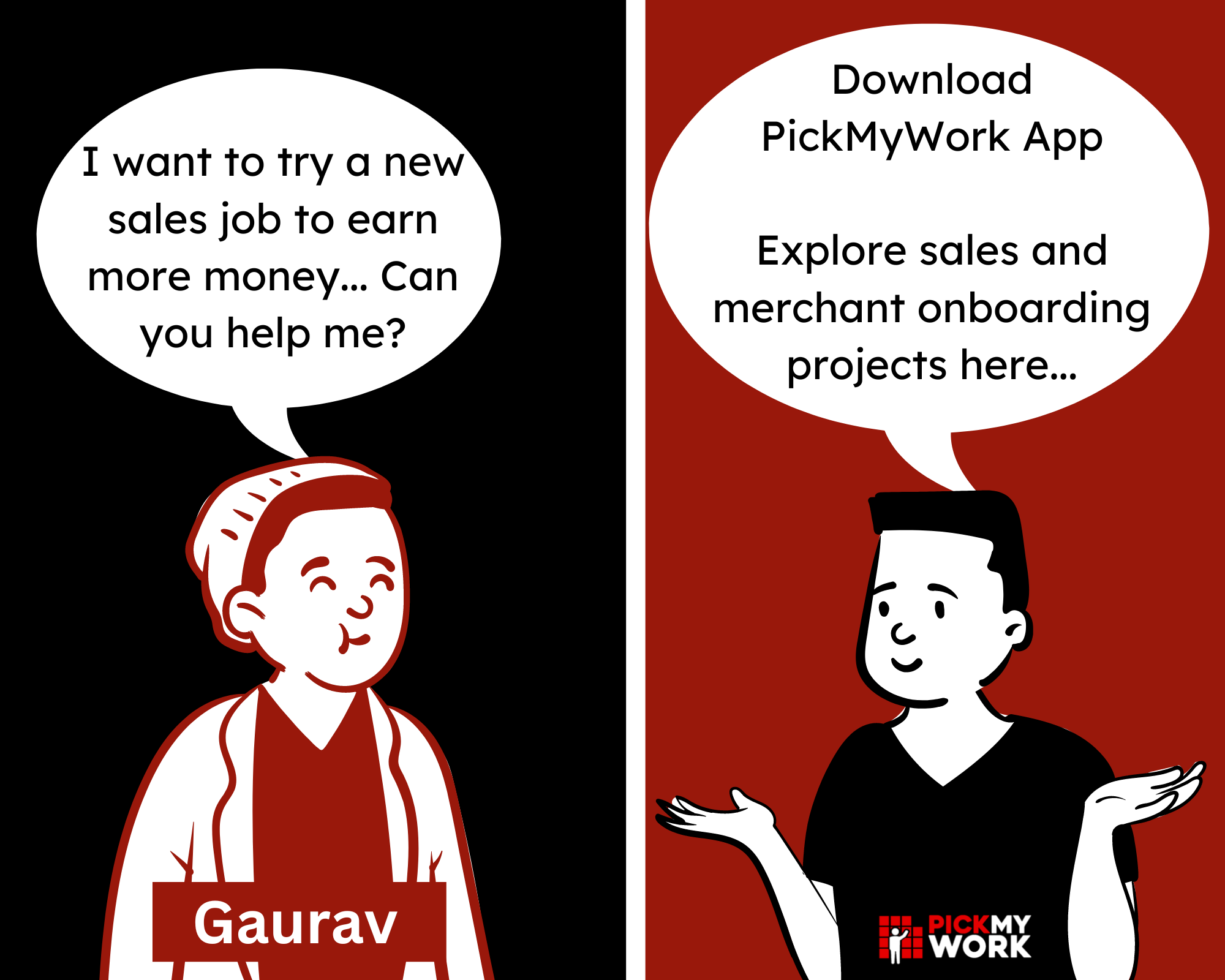 Gaurav started his journey with PickMyWork by onboarding restaurants in the bustling streets of Lajpat Nagar. With his charming ability to pick work and sales skills, he quickly established connections with restaurant owners and helped them join the seller app platforms. The experience was not only financially rewarding but also allowed him to indulge in his love for trying different delicacies from the diverse restaurants in the area.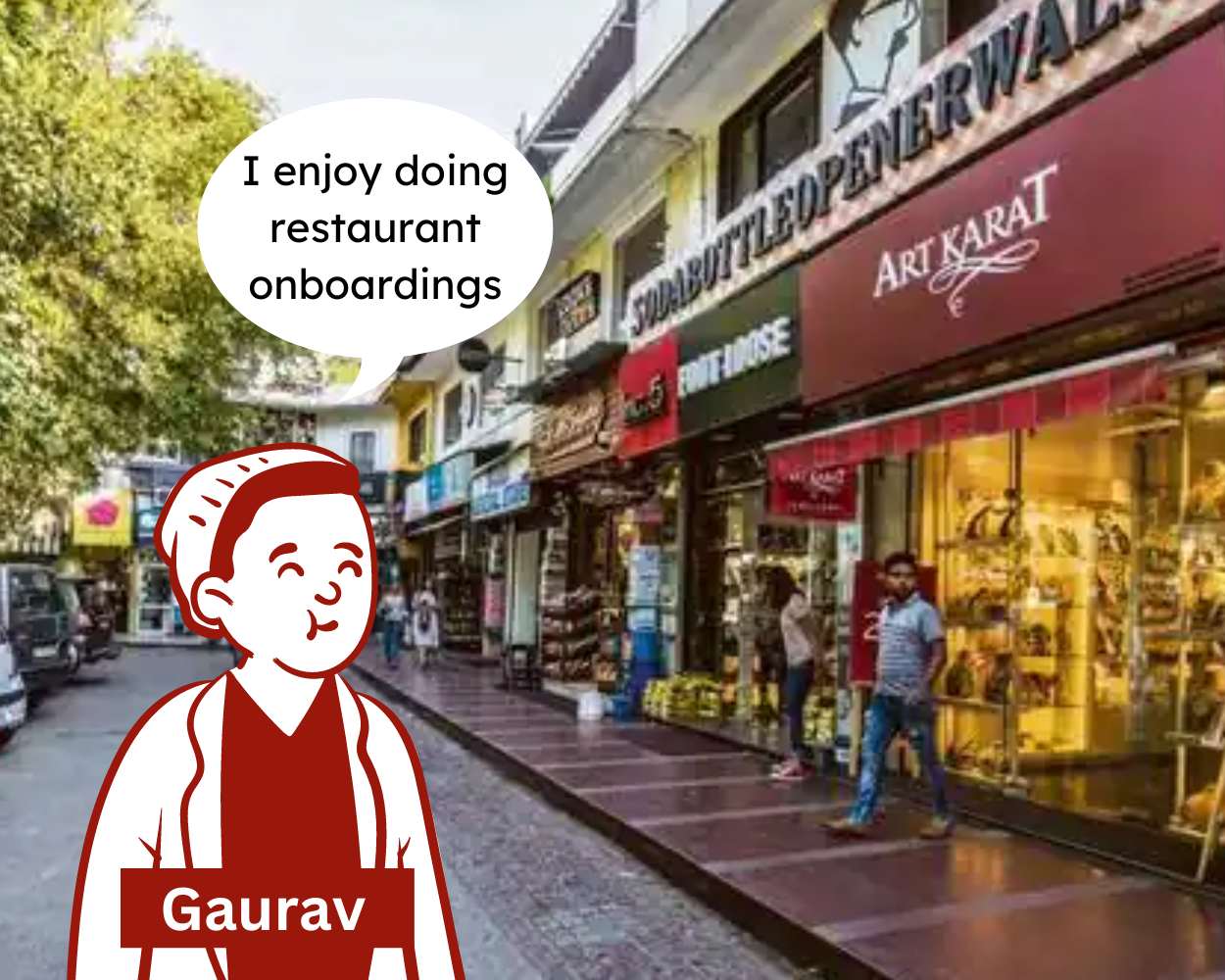 A sneak peek into Seller Apps:
By utilizing Seller Apps, businesses can register online and access a wide range of features and benefits. They can showcase their inventory and products to potential buyers, maximizing their visibility and increasing their chances of making sales. The app provides a user-friendly interface that allows sellers to manage their listings, track orders, and interact with customers efficiently.

If you're a business owner looking to optimize your online selling strategy then you should definitely leverage the benefits seller apps as your gateway to success.
As Gaurav continued to pick work, he realized that PickMyWork provided him with the perfect balance between earning money and enjoying his work. Here he had no targets or pressures to meet on daily basis which was not the case previously. Now he has the freedom to choose when and where to work, giving him a sense of empowerment and control over his life decisions.
Through his journey with PickMyWork, Gaurav discovered a newfound passion for sales and connecting with people. Gaurav's dedication and commitment led to him becoming one of the top gig workers in the region, earning a handsome income in just a few hours of work each day. He used to earn INR 6600/- in 4 hours which has helped him & his family to increase the standard of their living.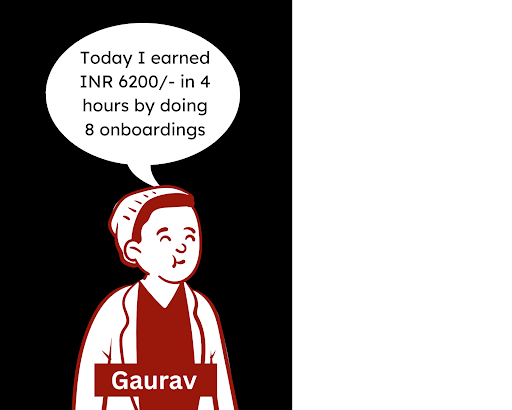 As Gaurav shared his success story with others, he inspired those seeking an alternative to the traditional job market. People started downloading the PickMyWork app, eager to experience the same freedom and financial stability that Gaurav had found.
Gaurav's experience with PickMyWork taught him the importance of market access, awareness, and strong branding. With this newfound knowledge and determination, Gaurav has developed confidence and self-esteem. He is now helping his fellows to learn using PickMyWork and start earning a regular and steady income from the platform.

The journey was not without its challenges, but Gaurav's unwavering belief and dedication paid off. Slowly but steadily, his restaurant onboardings started to gain recognition and orders began to rise. Gaurav's skepticism transformed into happiness, as he realized his true potential.
Gaurav's success story is similar to many other success stories at PickMyWork. Watch this space for more such real-life stories.